The Human Behind the Man
Profile
---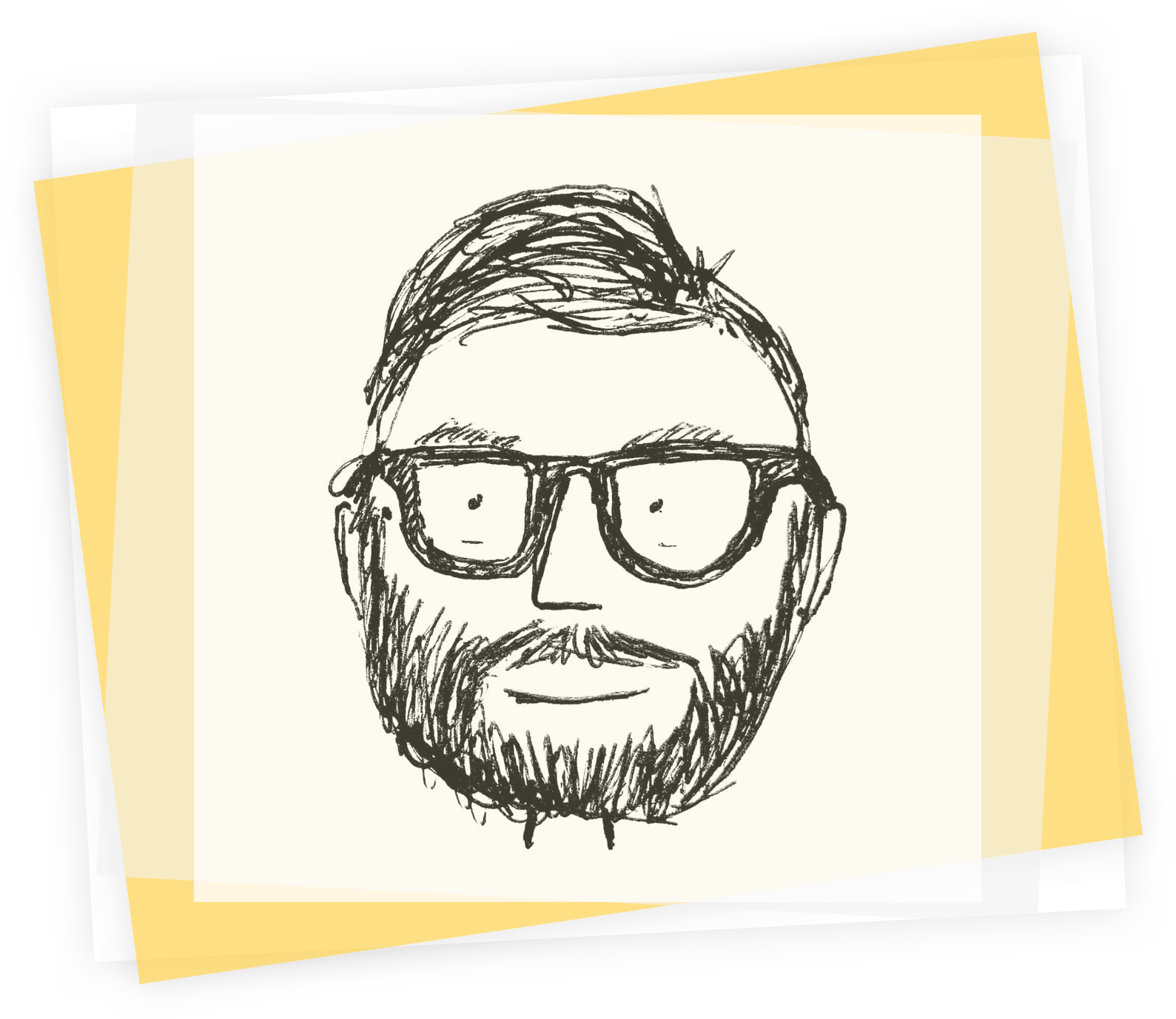 TL;DR
I have always loved art and design
I had a formative opportunity to start and run a coffee shop at a very young age
I quickly realized the web is powerful, and started to build for it at the turn of the century
I realized builders are out of touch with humans using their stuff, so I have set out to change that
I like to make bread
I like cars
Communicating by Design
As a child, I loved to draw. Once in college, I realized I wanted to communicate beyond art, so I focused on graphic design disciplines. During my time in college, roughly 2000, I discovered the power of mixing visual design with the web. Not only could I design, but I could make it interactive, and get it in front of real people real fast. I was hooked.
Smelling the Coffee
In the meantime, I carried with me a love for coffee culture. As a 21 year-old, still in college for graphic design, I was given the opportunity by a group of investors to build from scratch a coffee shop in my small town. I jumped at the opportunity.
The experience of building this coffee shop was a formative one. I really knew nothing about the world, and here I was playing the role of project manager, interior designer, restaurant manager, HR, and all the other myriad of roles that a proprieter would play. I had many successes and many failures. The experience was key in shaping who I am now.
And of course, I built and ran a website for it.
The Day My Career Changed
In 2015 I attended An Event Apart in Seattle. The very last lecture of the two day conference was from Eric Meyer. His talk changed my entire career trajectory, and influenced my personal life as well. His talk was entitled, Designing for Crisis" , and in it he ran us through, often in painful detail, his desperate experience of trying to navigate unknown hospitals and cities as his daughter had been medivaced away on the verge of death. He drove home the point that our users are rarely in the perfect happy state we tend to imagine when designing our sites and products. Often they are stressed, confused, and perhaps scared. We let them down when we don't clearly understand who and what our user's needs are.
This changed me. That's when I made a deliberate move into UX-proper.
Outside of Work
The non-work side to me enjoys getting my hands dirty in my yard, and getting them very dirty messing around with my car.
Once I've washed my hands, I partake in various kinds of fermentation. I brew my own beer. I've made peach wine with Colorado peaches, and various varieties of awful ciders.
Beyond beer, I've nurtured a sourdough starter (Pat) since 2016. From that I bake an insanely scrumptious sourdough bread, and have garnered fame in a 1-block radius over my sourdough cinnamon roles. All those recipes are entirely my own and have taken years to perfect given the mile-high elevation quirks, yeast properties, and our family taste preferences. I'm proud of that. Really, I just like to be in the kitchen.
I've been known to dabble in music and write the odd haiku. I stay well-away from the mountains in the winter, and don't get up to them nearly enough in the summer.